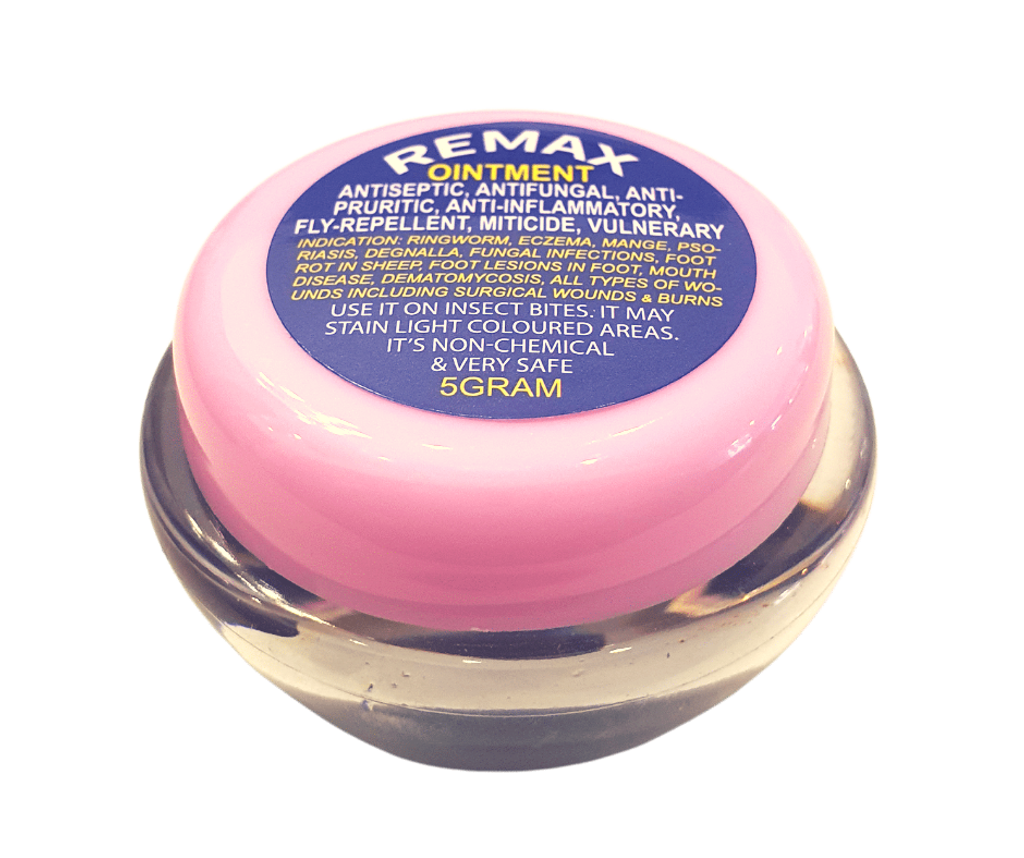 REMAX SKIN OINTMENT HERBAL BASE 5G
Remax Skin Ointment Herbal Base 5g - Pasti Berkesan

Amat Sesuai utk semua jenis haiwan perliharaan seperti kucing, anjing , arnab yang mempunyai masalah kulit bakteria, berkurap, fungus, luka, kudis akibat kegatalan teruk, allergic, melupuh atau ruam

* Cream berasaskan herba dan amat sesuai utk anak bulus seawal usia 2 minggu
* Selamat dan tidak berbahaya jika terjilat
* Juga selamat bagi ibu kucing yg bunting

Indication
1. Mange. ringworm , eczema, degnella and other fungal infections.
2. Foot-Rot in sheep and foot lesions in foot and mounth disease.
3. All types of wounds including surgical wounds and burns.
---