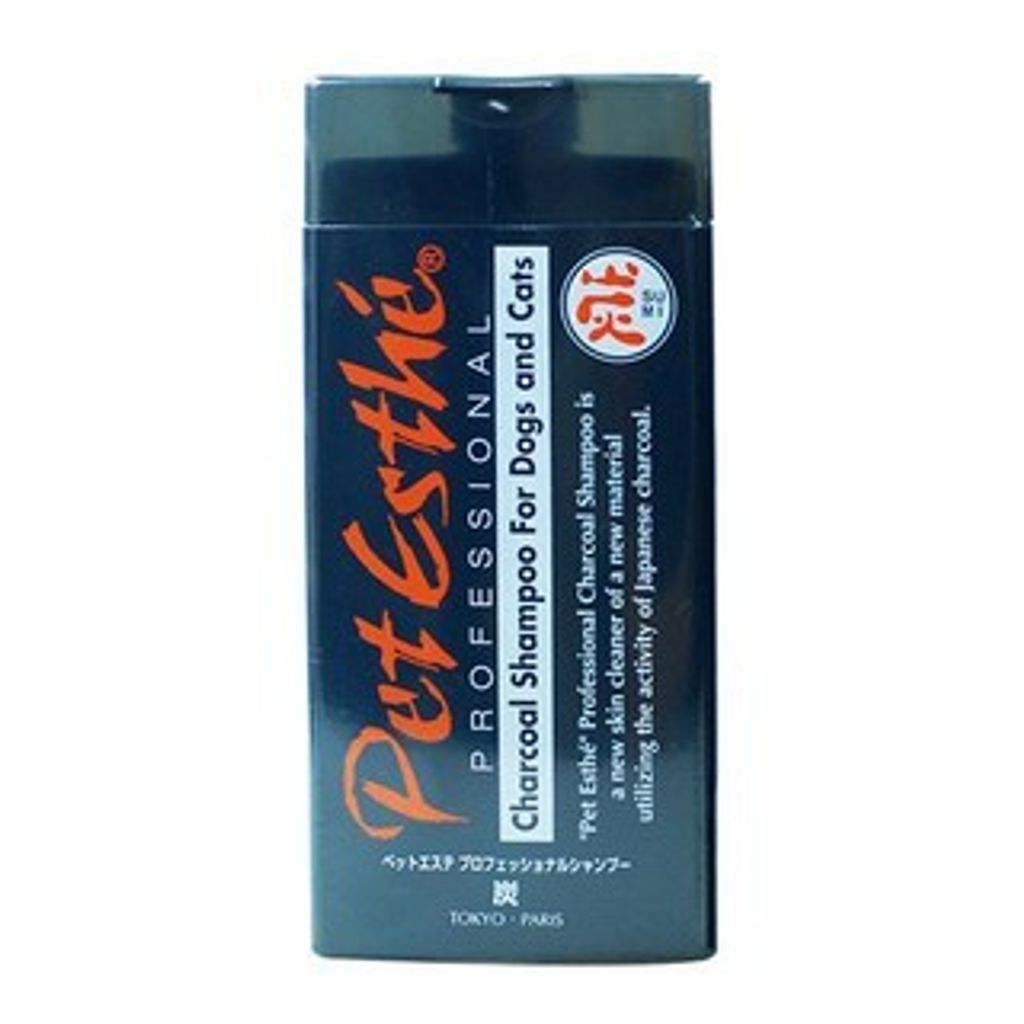 PET ESTHE CHARCOAL SHAMPOO 400ML

Since long ago, Japanese charcoal and bamboo charcoal have been said to be substances that adsorb waste matter, supply natural minerals, discharge negative ions during washing, and eliminate unpleasant odors. Employing these features, this shampoo adsorbs dirt and odors and cleans and conditions coat and skin.
Ingredients
Japanese charcoal, bamboo charcoal, bamboo vinegar extract, Dead Sea salt, propolis (an ingredient extracted from the hives of honeybees), wheat germ oil, a mixture of vegetable extracts (green tea extract, saxifrage extract, Phellodendron bark extract, loquat leaf extract, Perilla herb extract, Houttuynia extract, natto extract).
---