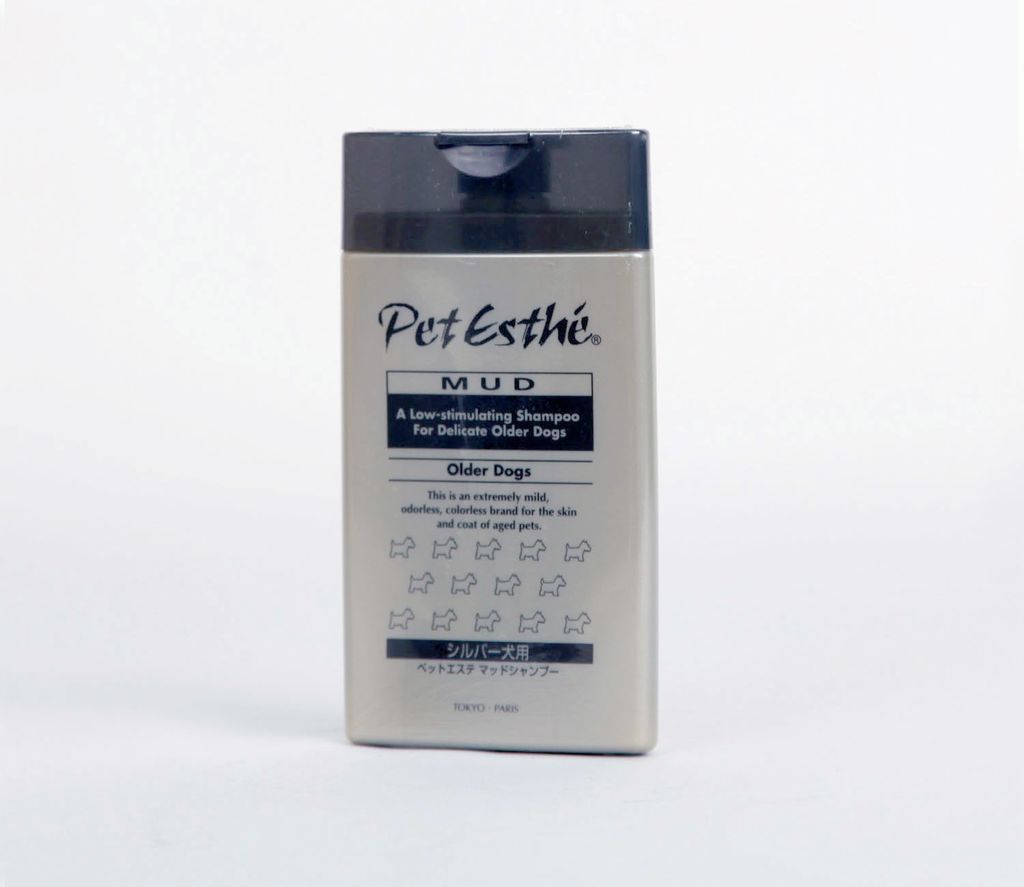 PET ESTHE OLDER DOGS SHAMPOO 350ML
This product is for when your beloved dog grows old. It is an ultra-hypoallergenic shampoo, for coat and skin, that contains a vegetable base made from amino acids extracted from sugar cane and tapioca - plants said to provide the world's mildest shampoo ingredients. Over 99% biodegradable. Will not pollute rivers or oceans.
Ingredients
Coat-strengthening ingredients for older dogs, mud from 3 countries, Dead Sea salt, propolis (an ingredient extracted from the hives of honeybees), amino acids (trimethylglycine, serine, glycine, L-glutamic acid, DL-alanine, L-lysine solution, L-arginine, DL-threonine, L-proline, sodium dl-pyrrolidonecarboxylate solution), peach leaf extract, arnica extract, cucumber extract, ivy extract, Sambucus extract, mallow extract, pellitory extract.
---