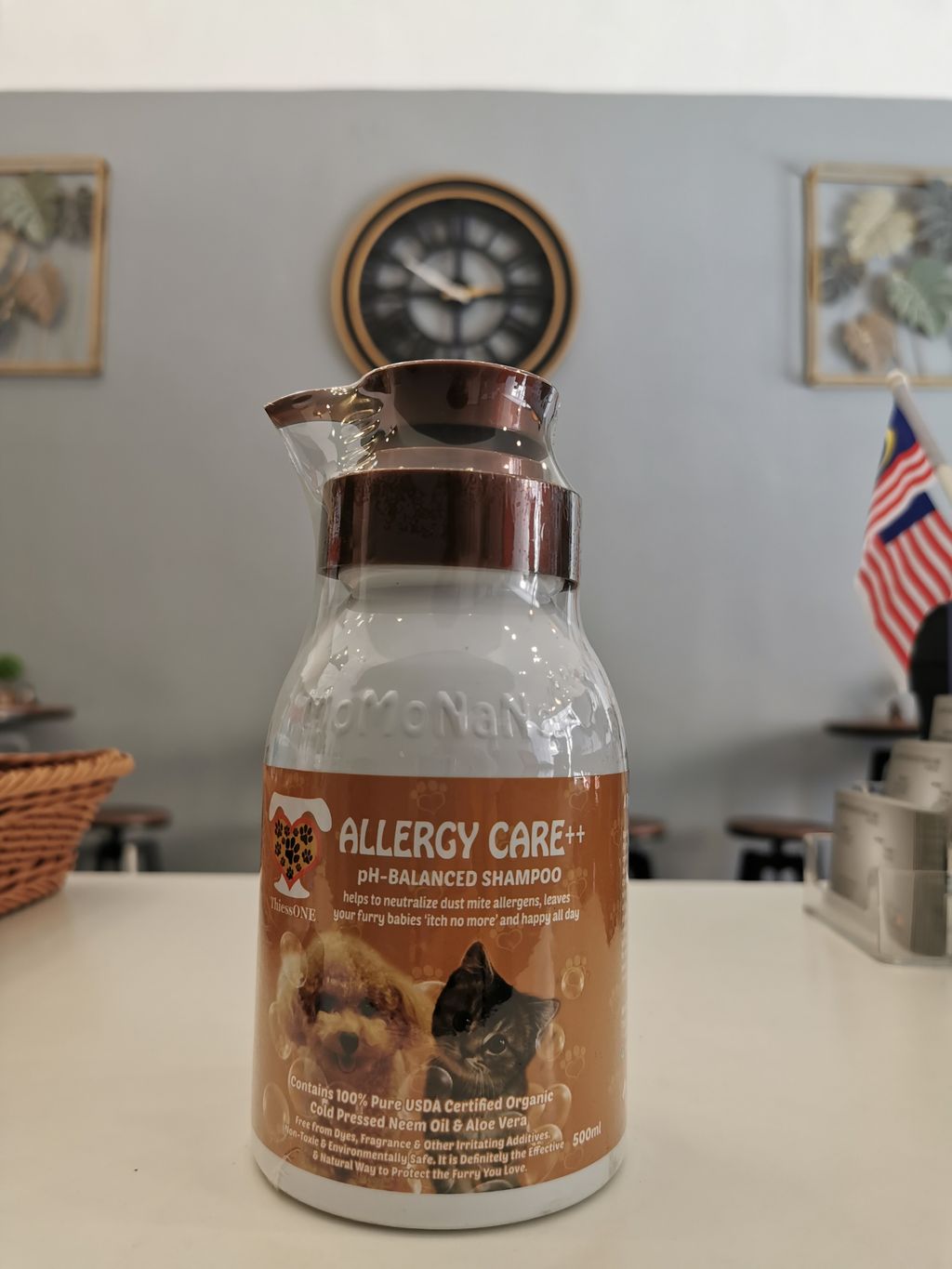 THIESS ONE ALLERCY CARE 500ML
ALLERGY CARE++ SHAMPOO with 100% pure USDA certified organic cold pressed Neem Oil & Aloe Vera Sensitive skin has met its match. Knock off dirt and knock out odors with this easy-to-apply allergy care shampoo ideal for sensitive skin that needs a gentler touch.
GENTLY CLEAN SENSITIVE SKIN. Neem oil and Aloe vera promote healthy skin and are gentle enough to use several times a day on sensitive skin with light fur or allergies.
FIGHT BACK BACTERIA AND FUNGUS. Neem oil is naturally antibacterial and antifungal and has been used for centuries as a general antiseptic.
THE COMFORT OF ALOE. This shampoo contains 100% pure USDA certified organic cold pressed neem oil and fresh Aloe vera, and serves as an excellent skin moisturizer that relieves heat on the skin caused by sunburn. It's gentle, naturally-derived ingredients make it perfect for sensitive dogs & cats, light-haired dogs & cats, or those with any allergies.
NATURAL CARING FORMULATION. This shampoo is pH-balanced formulated, rich in fatty acids,vitamin E and amino acids helps sooth and moisturise the skin. Free from artifical colours, fragrances, SLES, PEG, Parabens and all harsh chemicals.
GROOMING FRIENDLY. Wet coat & apply generous amount of shampoo. Lather it from neck to tail with gentle massage deep down to the skin. Rinse with fresh water and dry with soft towel. Repeat if necessary.
---