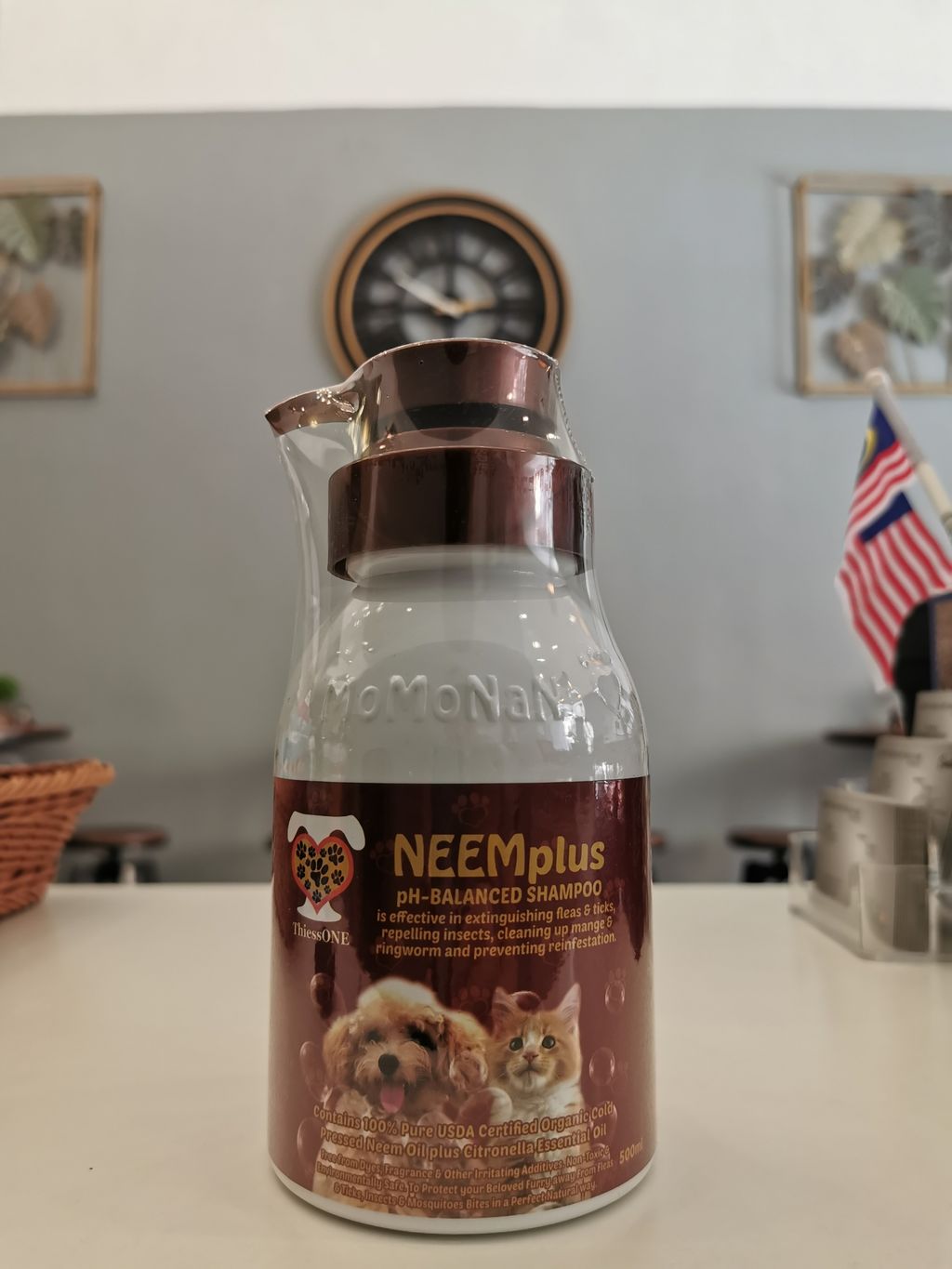 THIESS ONE NEEMPLUS SHAMPOO 500ML
NATURAL, ORGANIC & DEET FREE. A safe, natural alternative to flea drops, pills and collars. No artificial colors, fragrances, DEET or synthetic pesticides. Made with only the highest grade ingredients and safe around children.
NEEM OIL PLUS CITRONELLA OIL. Made of 100% pure USDA certified organic cold pressed neem oil and citronella oil. Neem oil is very effective antiseptic, antifungal, antibacterial and dermatological. It is also a natural insect repellant. It is rich in fatty acids, vitamin E, amino acids and glycerides and together with its healing properties, provides an excellent natural moisturizing base for skin care formulations.
NATURAL KILLS AND REPELS. A preventative and a treatment. This protection spray kills and repels fleas, ticks and mosquitoes. It kills the insect life cycle (adults, eggs and larvael) by contact and revents pests from hitching a ride on your fur baby.
NATURAL RELIEF FOR SKIN PROBLEMS. Ideal for hot spots, dry and itchy skin, irritations, ringworm, mites , mange and beyond. As well as to promote healing of minor cuts, insects' bites and scratches.
SAFE FOR DOGS, CATS & HUMAN. Safe for dogs and cats age over 12-week old. Toxin free which is safe to apply on bedding, toys & car. Gentle enough to use daily on your fur baby, yet powerful enough to full eliminate pests on the skin and provide lasting repellency.
HEAD-TO-TOE APPLICATION. Apply right onto the hot spots or all over the body to provide gentle comfort for serious skin irritations.
---